Market Yourself with eBooks: Volume 2
Volume 2 in our new free ebook series Market Yourself with eBooks is now available.
Like volume 1, you can get it for free now and you don't have to give your email address or fill in an opt-in form. Just click and download. Share the link with whoever you think will be interested.
Volume 1 explains the concept of publishing as a form of content marketing. Volume 2 shares six features of great ebook for marketing purposes. This information is useful to anyone developing a content marketing campaign, especially for business professionals who can benefit from an ebook strategy.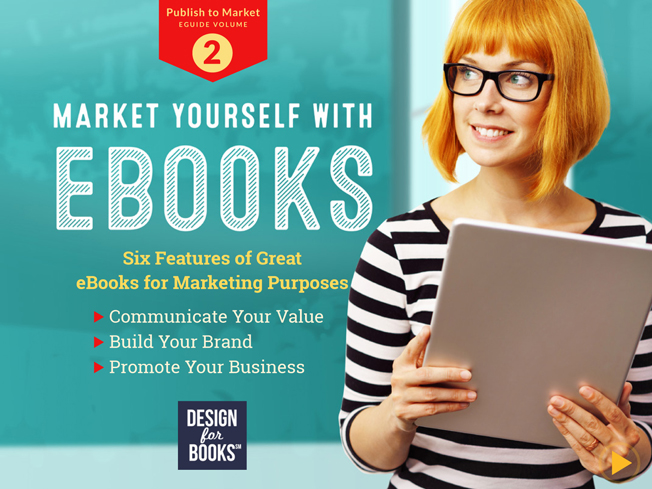 CLICK HERE TO GET YOUR COPY: Volume 2, Market Yourself with eBooks: Six Features of Great eBooks for Marketing Purposes
If you like it, let us know. If you would like an ebook for your business, give me (Michael) a call at 425-771-2905.
Don't forget to subscribe to my blog and follow me on Twitter to get more publishing and content marketing tips.