When you sell your ebooks through online retailers such as Amazon, Barns & Noble, or Apple iBooks, a percentage of what you make goes to pay for the Digital Rights Management (DRM) and tech support they provide.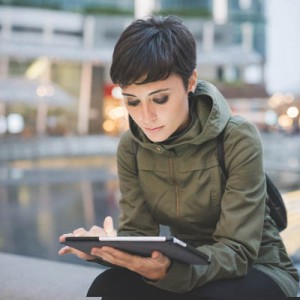 You may have wondered: Is there a way to get around reliance on these online retailers, and more important, to keep viewers on your website and not send them somewhere else where you may loose their attention? Even with DRM, some authors have claimed that the number of pirated downloads exceeds what they sell through DRM. Even so, many authors do very well with DRM.
This is a fairly complex issue, so I'm only going to touch on the most basic points in this post.
Presently, there is no practical alternative to the DRM software offered by online retailers. The license for Adobe Content Server, for example, costs over $6000 USD to set up, and an annual year maintenance fee that runs around $1500 (used for PDFs and ePubs). This may work for very large publishers but not for small publishers.
So, what about just giving up DRM? Can you distribute ePubs, Mobi, and/or ePDFs ebooks directly from your own website without DRM software and still make money? The answer is: Yes, but there are risks. So why do it? Continue reading "Selling eBooks Without DRM"