The ePub, Mobi, and ePDF formats can include embedded meta data (information about the book) for e-readers and search engines. This data is often displayed in the e-reader device allowing readers to know what a book is about before they select it.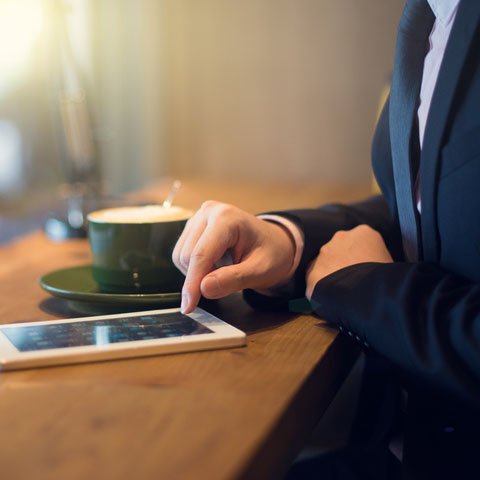 Meta data categories
The meta data doesn't happen on its own. It must be put there. Ebook conversion software doesn't add it. Only a knowledgeable designer or producer of the ebook file will know to enter the information. The data is collected from whatever sources are available—usually the information on the publisher page and the book's backcover. The main meta data categories are as follows:
Document title
Author
Author title
Description
Rating
Description Writer
Keywords [important for search engines]
Copyright status
Copyright Information and URL
Keyword strategies
The one category most often overlooked and omitted is the keywords. The author often knows his or her subject matter better than anyone else, so it is helpful for the author to know about this meta data and write up a keyword list.
That said, it is important to understand that knowing a subject matter well doesn't always mean knowing how people search for the information related to the book. Anyone who does online ad campaigns for search engines usually discovers that people search in ways that are often unexpected. Sometimes it takes time to identify the best keyword terms.
When creating this list, consider the BISAC subject codes created by the Book Industry Study Group's (BISG) lists as a basic starting point. The terms in their lists will help you understand where the book will likely end up in bookstores and data bases. Bookstores need to know where books should be shelved and books published professionally will usually have a "shelving category" in the upper left corner of the backcover. A category, for example, might be "BUSINESS & ECONOMICS / Business Communication / General." Most self-published books omit this because the authors know little to nothing about how the book industry works.
Some authors I have worked with start out believing their books are so unique that they have no competitors. Were this true, they would be in a great marketing position. This, however, is never really true and it is not a helpful thinking when it comes to book marketing. The fact is this: Books will be shelved in some category. And that category will include other books competing for the buyer's attention. Whatever the category, you need to try to know it to win in it. If you are a small publisher, or self publishing, you need to try much harder than well known authors and publishers with established brands.
For example, imagine you are writing the first book about hang gliding. Being first, you have no competitors. Not really. Your book will be shelved in "SPORTS & RECREATION / air sports." It will take a big book store to actually have an "air sports" section. But either way, the buyer will be looking through other sports and recreation titles and may decide to go in another direction other than hang gliding.
If you've got the first book in a hot subject matter such as hang gliding, you don't have to do as much to have a selling title. You can cut back on editing and design, leave out photos or make then black and white and the book will still sell. But the moment someone publishes a well designed book with color photos, things become more difficult. But even before that happens, the buyer may be looking at better produced color parachuting books.
The simple point is, the shelving category and meta data is important. Know where your book is going to end up in bookstores and online data bases.
Whatever you do, always make sure the keywords accurately and honestly reflect the subject matter of the book. The keywords will help people searching for your type of content find your book.