Special Discount!
Order here and get 20% off!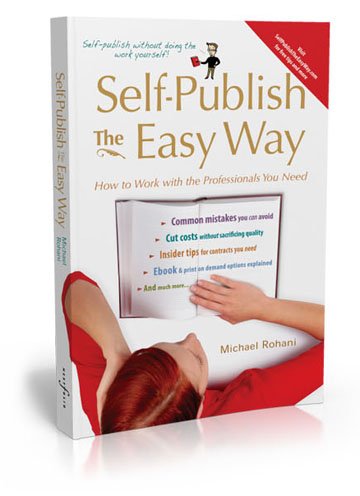 This is the concise guide to publishing for authors and business professionals who want to self-publish successfully. If you can't master all the necessary skills for yourself, you need to know how to work with professionals who can get the job done right.
Quality standards matter. This book shows how to follow industry best practices and get production values as high as professional publishers—the level necessary to get distributors to carry the book, reviewers to write positive reviews, bookstores to stock the book, and most of all, interested readers to buy the book—read this book.
"In this book, I explain what to do at each stage of publishing to make the process go smoothly and so you get the results you need to succeed."
You'll get detailed explanation, forty-four pluss valuable tips, 16 Quick Guides, 9 essential checklists, and numerous design examples. And you learn:
what types of professionals to hire
how to determine each one's level of expertise
how to avoid common mistakes
how to cut costs without sacrificing quality
which printing technologies to use and when
and much more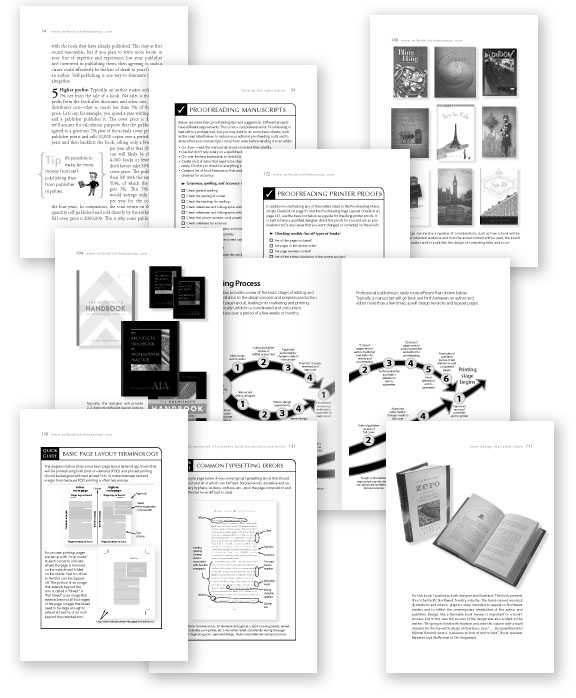 Unlike other self-publishing books, This book does not attempt, or pretend, to teach you the many skills involved in professional book production. Instead, it gives you insider information and terminology you need to know to work efficiently and successfully with professionals who have the skills to do the work for you—and to do it the right way.
Ensure your hard work as an author is not waisted. Most self-publishing fails for reasons that are obvious to book professionals. Books that are unprofessional and unattractive to consumers cannot complete with quality publishers. Even if you are publishing a book purely as a labor of love, and quality matters, you will find this book's explanations and tips valuable.
Successful self-publishing requires skill and hard work, but you can get others to do the work for you and that's the secret to self-publishing the easy way.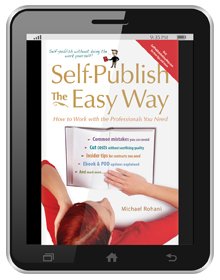 What Reader are Saying
"Self-Publish the Easy Way is a definite must for any author thinking about self-publishing. I followed Michael's advice for my book Exercise Your Independence – Functional Fitness Exercises to Keep You Active! which won a Silver Medal in the Health and Wellness category of the Living Now Books Award competition. By following the steps listed in his book, you will experience the ease of self-publishing a quality book. Thanks Michael. I look forward to working with you on my next series of books."
—Patricia A. Brill, PhD author of Exercise Your Independence
"This book lays out the steps and choices in self-publishing in a straightforward, no-nonsense style that makes it easy to see what you need to do and when and how to do it. I wish I had this book last year when publishing my book, The Billion Dollar Solution. Michael's … experience and advice are invaluable."
–Rob Newbold, author of The Billion Dollar Solution
"The title of this book belies its comprehensiveness. As I believe it will become the "Bible of self-publishing," I recommend it to all the authors I work with who are even remotely considering the possibility of self-publishing. Practical descriptions of the 7 stages of the publication process, including who does what, make the whole process of self-publishing a book easier and more comprehensible (keeping the author/publisher in control). Checklists show the step-by-step tasks needed for each of the stages, and the correct, most efficient order to do each task! Both these assets can save authors months of time their first time out. Author Rohani's no-nonsense style tells us exactly the best way to self-publish a book, dissolving myths and exposing what works and why. If you're thinking about self-publishing … STOP … don't do a thing until you've read Michael Rohani's book Self-Publish the Easy Way, which could also be titled "Self-Publish the Right Way," as there's so much to know about the process that will save you time and money. Michael's step by step method is easy to understand, and I highly recommend it for anyone who wants to publish a good quality book."
—Julie Austin, author of The Money Garden
"If you're looking for an insider's guide to show you the ropes on self-publishing, you could do no better than Michael Rohani's Self-Publishing the Easy Way. Each page is jam-packed with tips and practical suggestions, gleaned from many years of experience in the book publishing industry. In 2001, with Rohani's assistance, I successfully self-published a small book that now has over 40,000 copies in print. … His how-to advice on finding and working with the right professionals helped me to avoid innumerable costly blunders."
—Ted Brownstein, author of The Interfaith Prayer Book
"Michael Rohani has presented the self-publishing industry a great gift with Self-Publish the Easy Way, How to Work with the Professionals You Need." I wish this book was in print when I started my publishing company. What stands out above the rest is Rohani's use of "Quick Guides," "Tips," and "Check Lists" in educating the novice author/publisher in the editing, design, and print stages of producing a book. The intent is to intelligently apply the same methods as do the top publishing companies to one's first entry into the marketplace. … I highly recommend it to anyone considering entering the world of self-publishing."
—Charlie March, March Winds Publishers, Inc.