A Concise Guide to
Building a Publishing Brand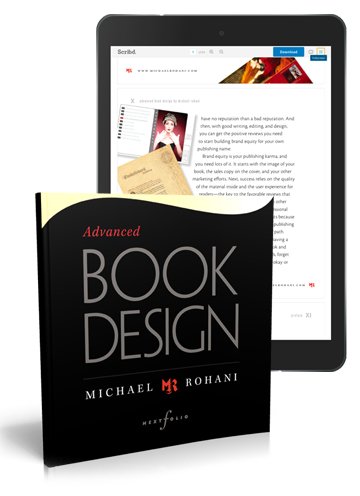 The way a book looks effects perceptions and the purchase decision. Advanced Book Design is for small publishers and self-publishering authors who want a concise introduction to how book—focusing on how design can help them succeed in publishing.
This book explains how design can
add value to publications,
create and increase publisher's brand equity,
extend a book's life cycle, and
help repurpose book content.
The texts of this book is based on a presentation Michael Rohani gave at the The Independent Book Publishers Association.